accouplement hiver 2020
UKC Ch. Lilac Wind Mérens at Secret Haven (FRA)"Mérens"
Accouchement au États-Unie avec Éleveur Mary McShannock
pour plus d'info communiquer avec moi au fink.michele@yahoo.ca ou avec Mary au marymcshannock@gmail.com
I am taking reservation for the next breeding, which will be fall 2021. If interested please email me at: secrethavenkennel@yahoo.ca
Je prend des reservations si vous pensez qu'un l'évrier Écossais est la race pour vous.
We have a few promising yearlings looking for show/performance homes. These princesses have grown out very nicely and I would like to see them have the opportunity to shine!
Runway N SecretHavens Remedy out of Grand Champion Ch. WindnSatin Diamonds at Midnite (Diamond) X Grand Champion Ch. Broadway's Class at Runway (Adèle). A beautiful and promising yearling looking for a show/performance home to help bring out the untapped potential from this princess. ID # is 990000001207490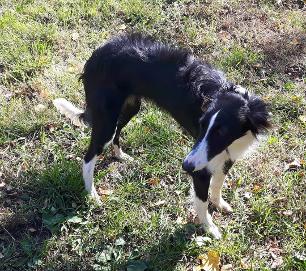 Silken Windhound
We are looking for individuals who think they would enjoy showing and promoting the Silken Windhound. Please contact for more information.
The home where quality, soundness, grace, elegance and sophistication meet fun, loving and great companionship.
Last update - November 05, 2018