ISWS # 2018-674/05
UKC # B171877
microchip: 990000001207729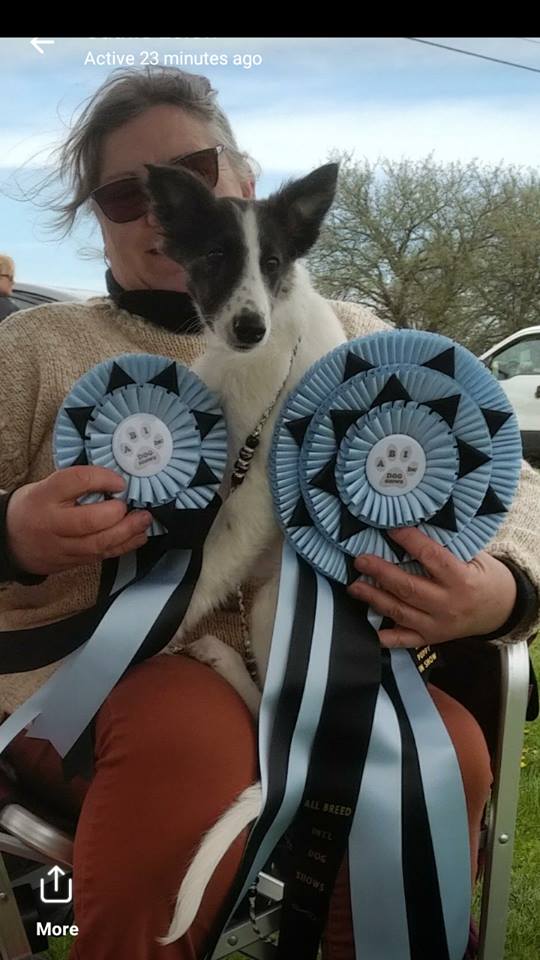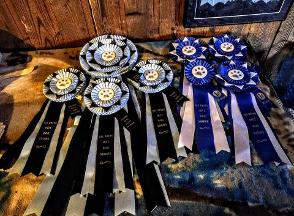 INTRODUCING/INTRODUCTION
Secret Haven WNS Breze Runway Jade

"JADE"
Born February 3, 2018/Née le 03 février 2018.
Breeder(s)/Éleveurs:
Michèle Fink & Mary Childs
Owner/Propriétaire: Cathie Leloff & Brenda Kat Jones
Living with and loved by: Cathie Leloff
Sire: ISWS Ch. UKC Gr Ch. 'PR' WindnSatin Diamonds at Midnite
Dam: UKC Ch. 'PR' Hunter's Run Charger
Silkenfest 2018 show - Jade wins the 3 to 6 months bitch class under Judge Luanne Williams and handled by her owner Cathie Leloff.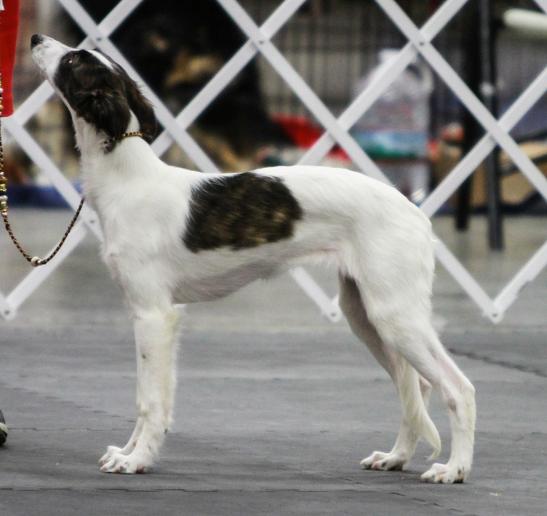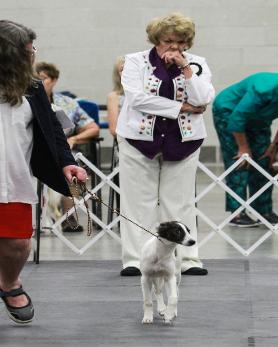 Jade is 14 weeks old and attending her first ABI show May 12 & 13, 2018. She impresses the judges and wins BEST PUPPY IN IN SHOW AND RESERVE BEST PUPPY IN SHOW UNDER JUDGES , Scott Johnson & Norma Egginton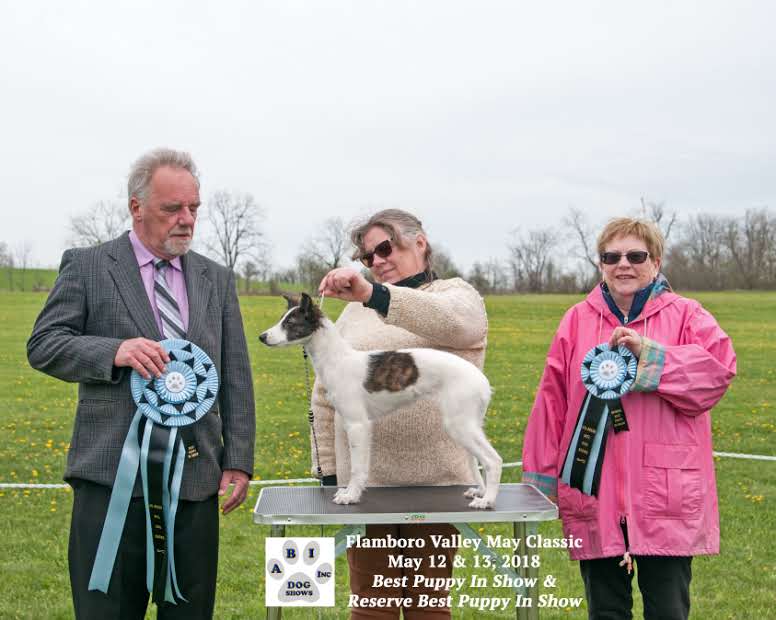 Ohio Classic 2017 - an International Silken Windhound Society sanctioned event.
Miss Selene at 8 months old
Photo taken by Shelby Stegal