ISWS # 2017-584/05
UKC # A942,175
microchip: 956000005553078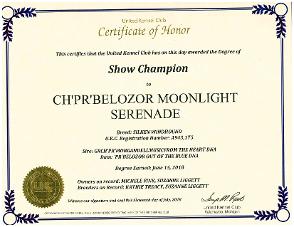 INTRODUCING/INTRODUCTION
Belozor Moonlight Serenade

"SELENE"
Born January 6, 2017/Née le 06 janvier 2017.
Breeder(s)/Éleveurs:
Kathy Treacy & Suzanne Liggett
Owner/Propriétaire: Michèle Fink & Suzanne Liggett
Sire: Grch 'PR' Morgandell Music From the Heart
Dam: 'PR' Belozor Out of the Blue
Selene is just shy of 15 months and weighs 40 lbs and is 22 inches at the withers.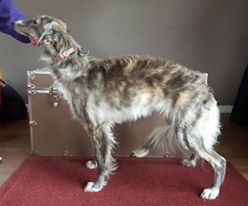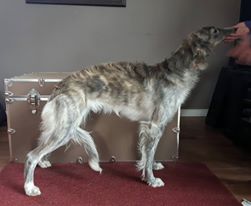 Selene was expertly handled by a wonderful junior handler Desara Jaynes during the UKC show in Napanee, Ontario held by the Maple Leasf Kennel Club.
Selene wins Best of Breed and group 3rd on October 7th under judge Debra Florek and Best of Breed and Group 2nd on Octboer 8th under judge Laurie Soutar.
photo taken by Dianna Jaynes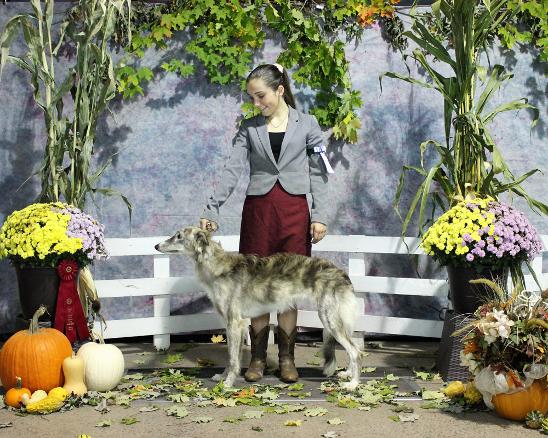 Selene being shown by her co-owner at the 2017 Ohio Classic, International Silken Windhound Society Specialty.
Photographer:
Emily Buerger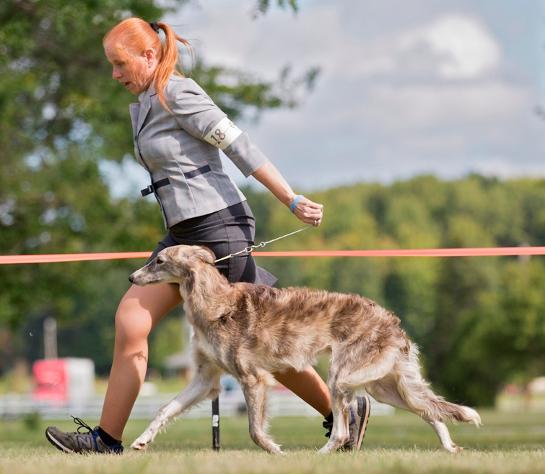 Ohio Classic 2017 - an International Silken Windhound Society sanctioned event.
Miss Selene at 8 months old
Photo taken by Shelby Stegal