ISWS # 2014-461/01
UKC # A750,278
microchip ID: 985112004051975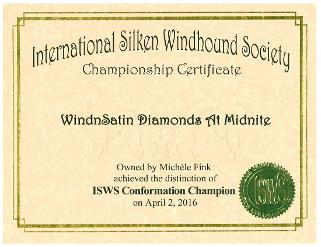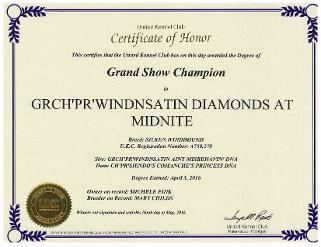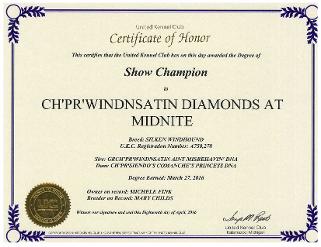 Health Testing
Collie Eye Anomaly DNA result = Normal
Eye Examination = Normal
Copies of test result below. Click to open thumbnail.
SilkenFest 2016 with judge Gill Grist
Photos take by Joy Middleton. Permission provided and paid for use on this website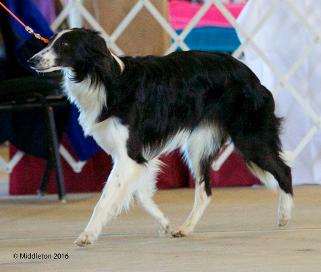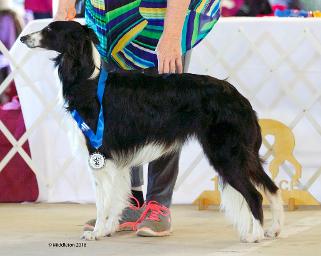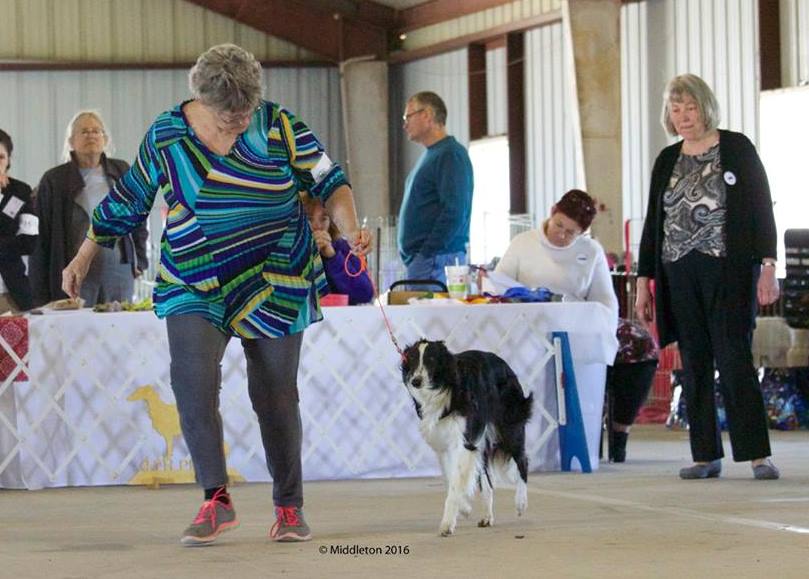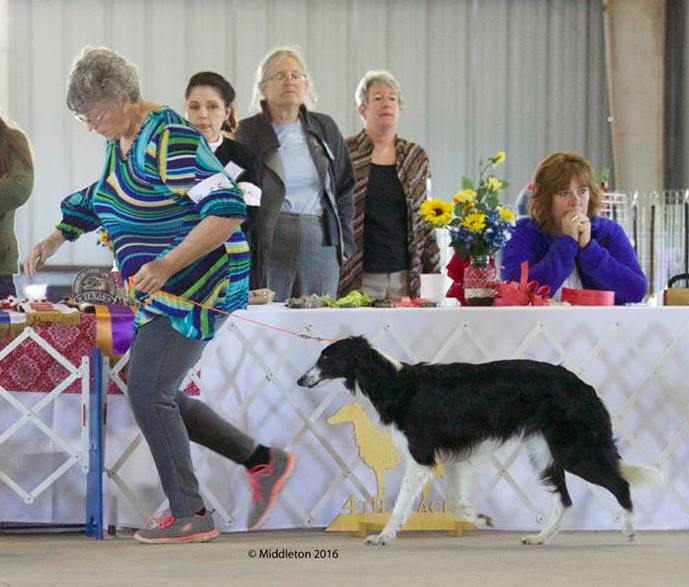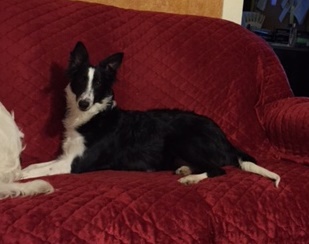 INTRODUCING/PRÉSENTONS
ISWS/UKC Grand Champion Ch
'PR'WindnSatin Diamonds at Midnite
Diamond
Bred by: Mary Childs
Owned by: Michèle Fink
Born: August 16, 2014
Sire: WindnSatin Ain't Misbehavin
Dam: Siendo's Comanche Princess
Secret Haven's results at the 2019 Silkenfest. I have to say that now that I have absorbed it all, I am quite proud of the outcome.
Saturday June 8, 2019 at the Sawmill Creek Resort in Huron, Ohio.
Best stud dog went to Ch. Windnsatin Diamond at Midnite, bred by Mary Child's.
The judge was Cyndi Gredys.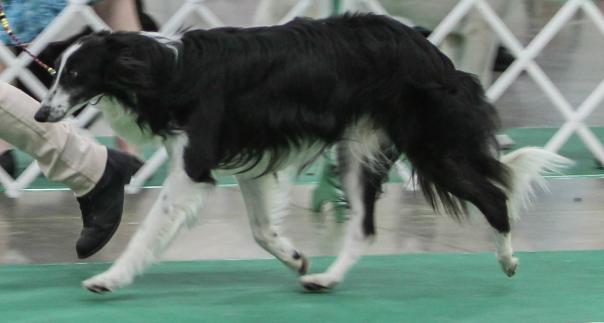 UKC 2017 Premier - Richard Hunter takes a wonderful movement shot of Diamond!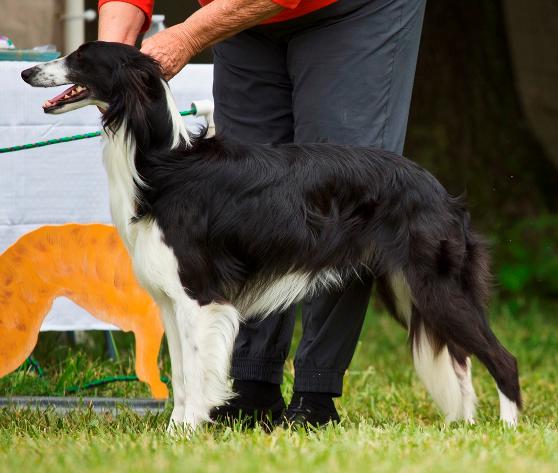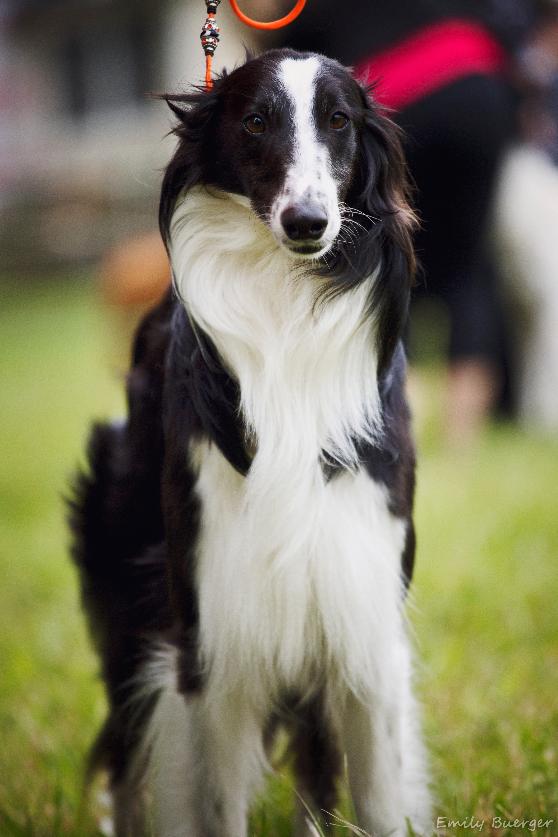 April 17, 2016 - Diamond completing his Grand Championships in 5 straight shows with two group 2,group 3 and 4 and ending with Group 1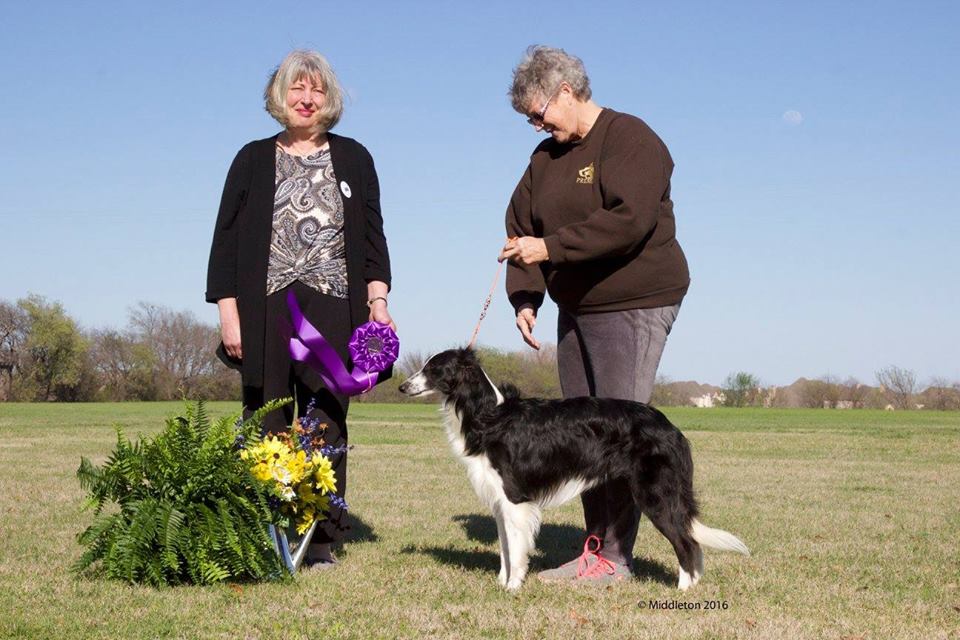 Winsome's Zenyatta (WB and BIS) and WindnSatin Diamonds at Midnite (WD). Judged by Gill Grist March 2016. Permission given to post by photographer Iola Stetson.