ISWS # 2018-674/05
UKC # B171877
microchip: 990000001207729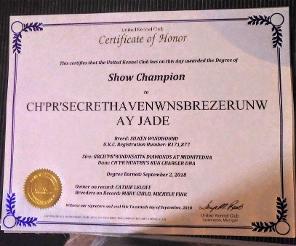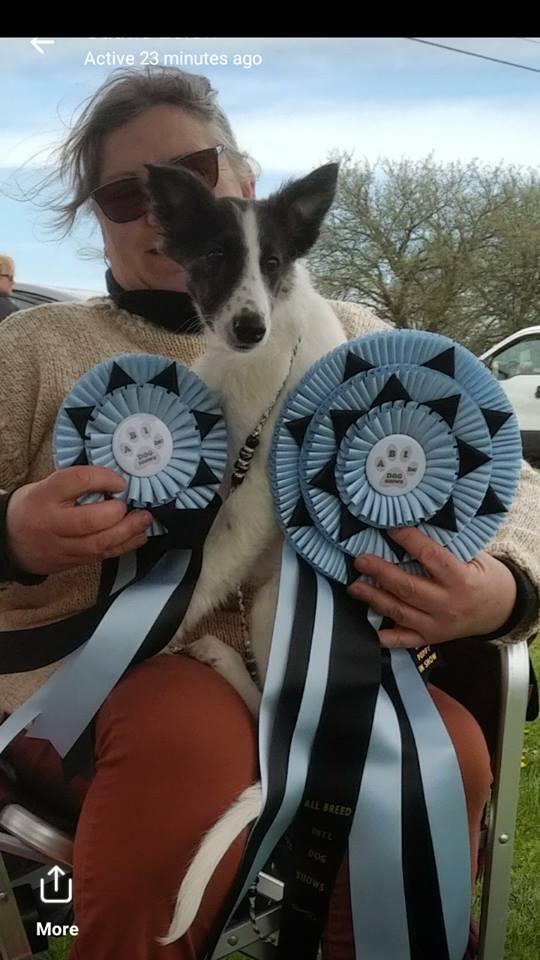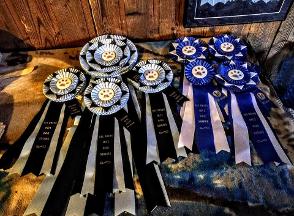 INTRODUCING/INTRODUCTION
Ch. 'PR' Secret Haven WNS Breze Runway Jade

"JADE"
Born February 3, 2018/Née le 03 février 2018.
Breeder(s)/Éleveurs:
Michèle Fink & Mary Childs
Owner/Propriétaire: Cathie Leloff & Brenda Kat Jones
Living with and loved by: Cathie Leloff
Sire: ISWS Ch. UKC Gr Ch. 'PR' WindnSatin Diamonds at Midnite
Dam: UKC Ch. 'PR' Hunter's Run Charger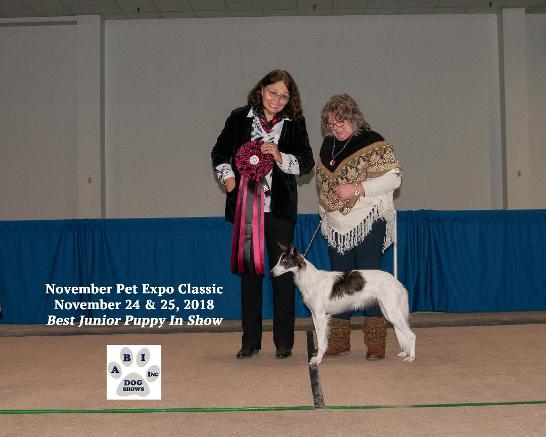 Jade gets best of breed over Champions and Grand champions with Judge in Linda Philps held by the United Grayhound clubat Laurie Soutar's place in Princeton,Ont, on September 1, 2018. Pending UKC confirmation that would mean she is now a UKC Champion by 7 months. Thank you to her owner Cathier Leloff for working with Jade and showing off the girls potential!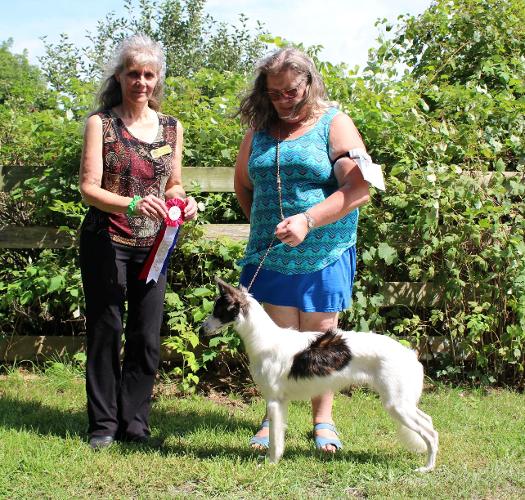 Silkenfest 2018 show - Jade wins the 3 to 6 months bitch class under Judge Luanne Williams and handled by her owner Cathie Leloff.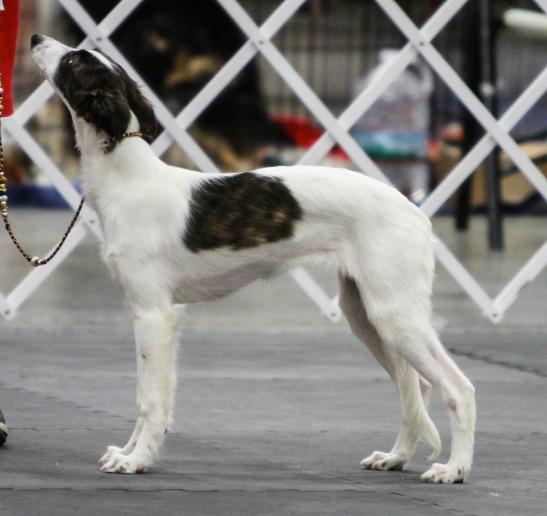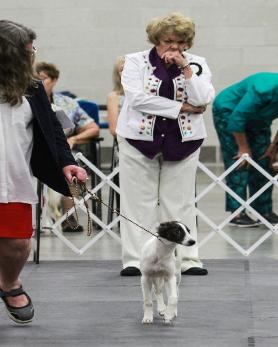 Jade is 14 weeks old and attending her first ABI show May 12 & 13, 2018. She impresses the judges and wins BEST PUPPY IN IN SHOW AND RESERVE BEST PUPPY IN SHOW UNDER JUDGES , Scott Johnson & Norma Egginton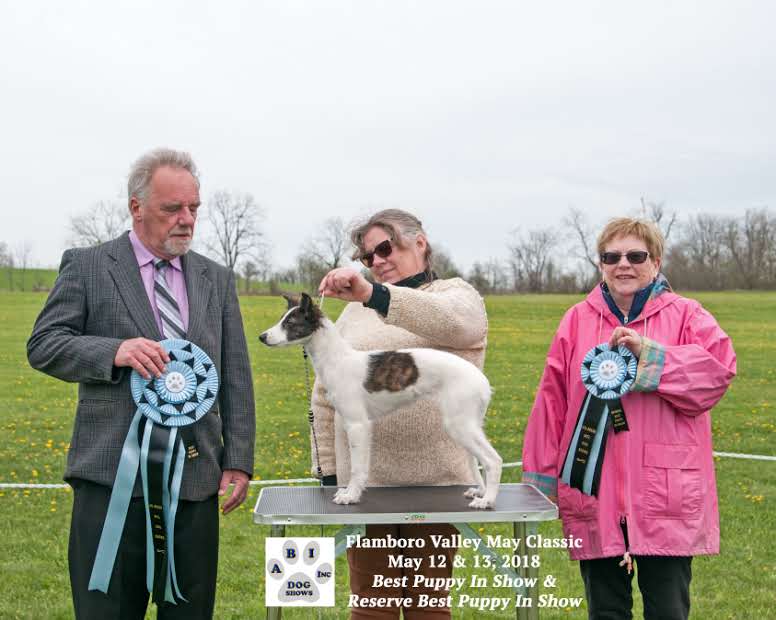 Ohio Classic 2017 - an International Silken Windhound Society sanctioned event.
Miss Selene at 8 months old
Photo taken by Shelby Stegal