INTRODUCING/INTRODUCTION:
ISWS/UKC Grand Ch WindnSatin Snow Krystal Queen, aka "Orchid"
ISWS #: 2013-377/01
UKC #: A613,430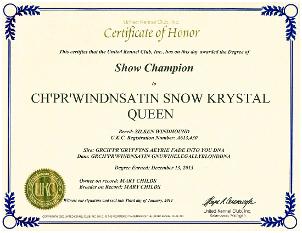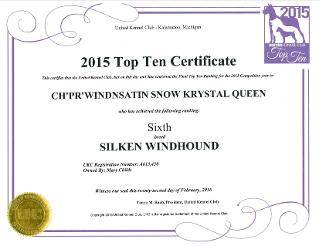 Health Testing Results
-Eye exam results - Normal
-Cardiac test results - Normal
Click on the thumbnail to see the document.
Bred by: Mary Childs
Owned by: Michèle Fink
Born: December 12, 2012
Sire: Gryffyn's Aeyrie Fade Into You
Dam: WindnSatin GnuwineLegallyBlond
microchip ID: 009-357-001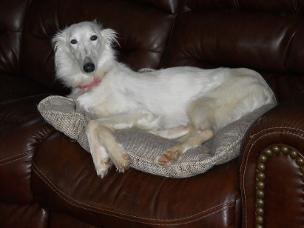 Candid shots of Orchid taken Sunday March 19, 2017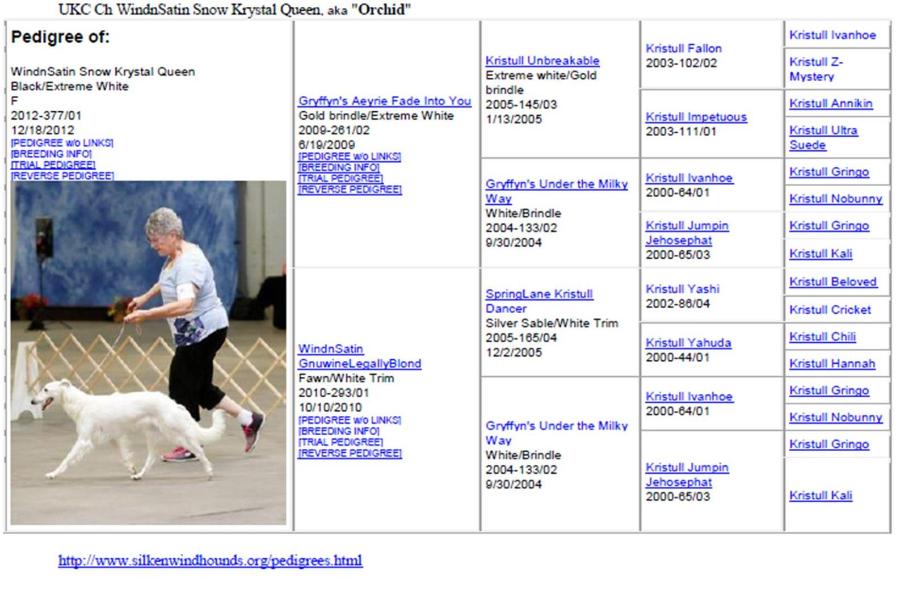 Orchid had a litter on April 3, 2016 and proved to be a very dedicated mother. More pictures and information about her litter can be found
here.