INTRODUCING/INTRODUCTION: The Phantom of SecretHaven
Health Test results:
Degenerative Myelopathy (DM) - Clear by Parentage
Thyroid-Pending
Heart Test -Pending
Bruscellosis - Pending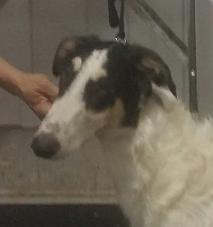 Phantom gets Best of Opposite sex at both shows at the Champlain Dog Club under judges Avery Gauding and Douglas Gaudin. I also want to thank Noreena Seery for doing a terrific job with handling and presenting this lovely boy.
Phantom turns a year old here! Promising yearling!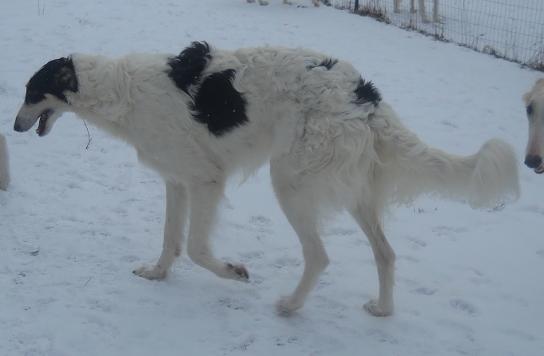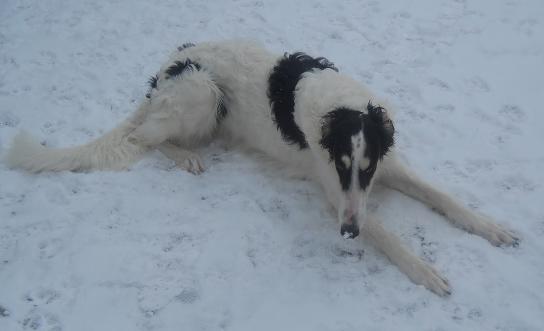 The Phatom of Secret Haven got Best Puppy in Breed on Sunday September 4, 2016 at the Cornwall show in Ingleside under judge Dana Cline . Dean Dennis of RingSideImages.ca is the photographer . Phatom is 8 months old here.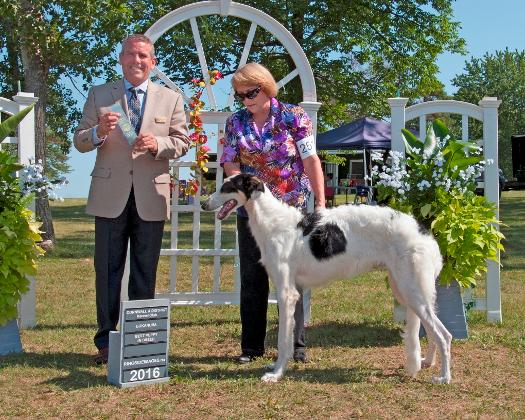 Phantom at six and half months old learning the ropes during handling classes.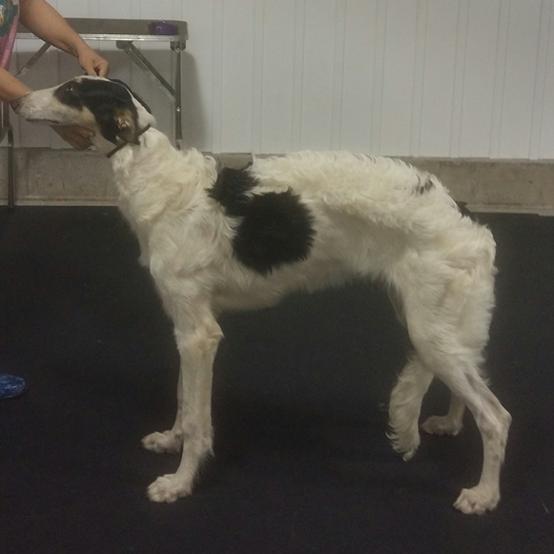 Boy 3- Black spotted on white
The Phantom of Secret Haven (Phantom)
ID:956000003602595 implanted Feb 22, 2016
-at twelve weeks he weighs 24.2lb
-at eight weeks he weighs 6.26k/13lb12oz
-at five weeks he weighs 3.26kg/7lb3.5oz
-at four weeks he weighs 2.52kg/5lb8.5oz
-at three weeks old he weighs 1.79gr/3lb15oz
-at two weeks old he weighs 1k280gr/2lb7.5oz
-at eight days old he weighs 840 gr/1lb 13oz
-at five days old he weighs 630 gr/1lb6.5oz
-at birth he weighed 400gr/14oz
Picture at four weeks old
at three weeks old - picture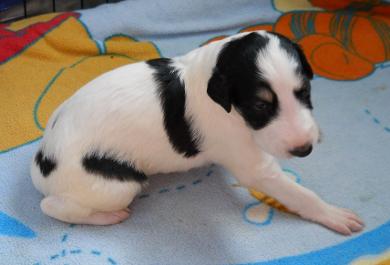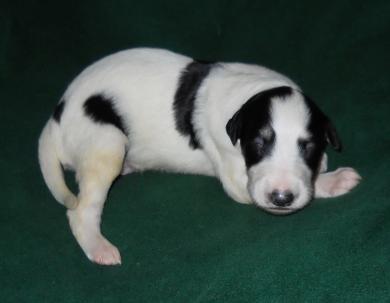 Picture at five weekls old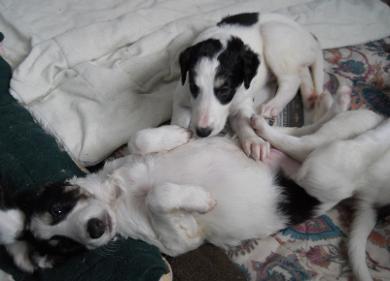 Picture at four weekls old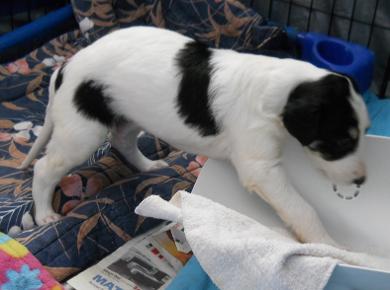 At three weeks old picture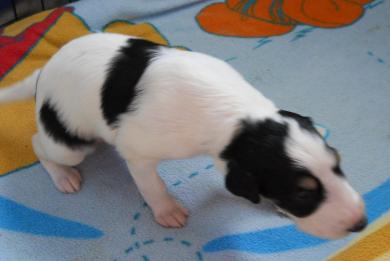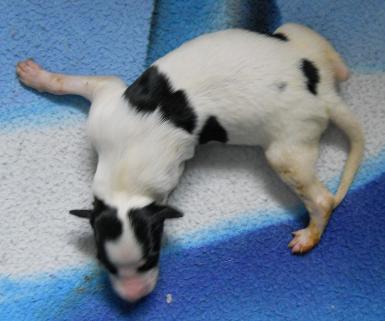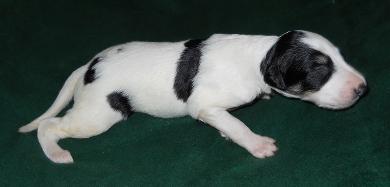 Candid photos at six weeks