Introducing/Présentons:
Nightwatch the Scarlet Cord-"Scarlet"
imported from USA/importé des États-Unis
breeders are/Éleveurs sont:
Rev Sandy Hetz Berchell & Mary McShannock
Born/née: July 22, 2015
SIRE: Bruach's Ailm of Nightwatch
DAM: Nightwatch Royal Salute D'LUx
Microchip # 982000400047629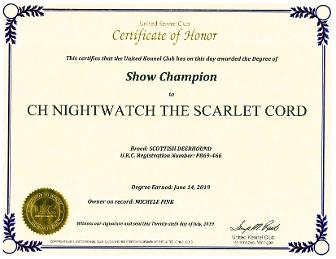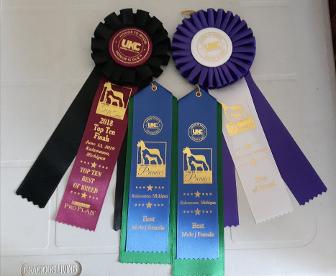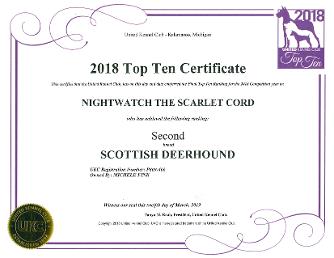 On Saturday October 6, 2018 at the UKC show in Napanee, Ontario, Scarlet wins best of breed then a Group first to go on to taking a Best in Show!!!! She was expertly handled by Desera Jaynes. Thanks to Judge Jennifer Landers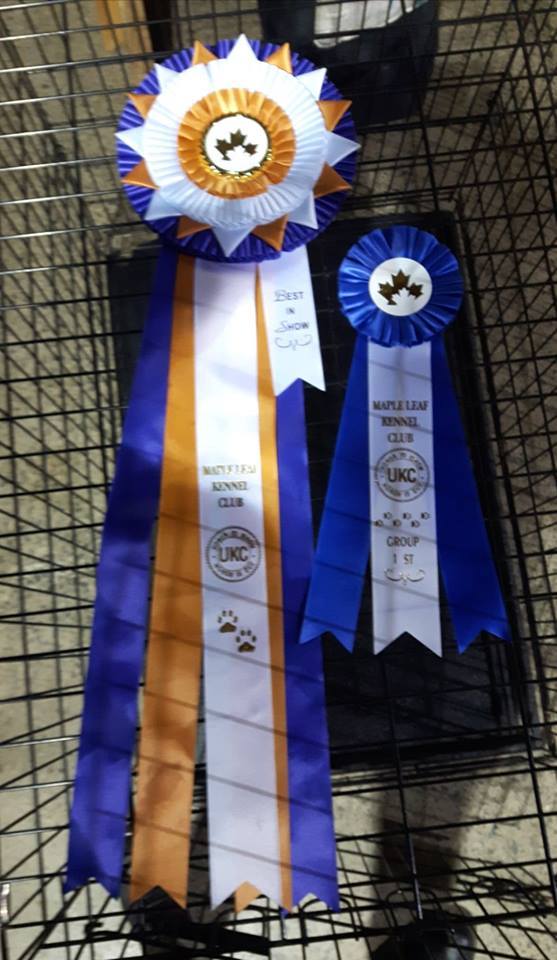 Nice movement shot taken at the Champlain dog show in Petawawa, ON April 19, 2019 by Dean Dennis of Ringside images.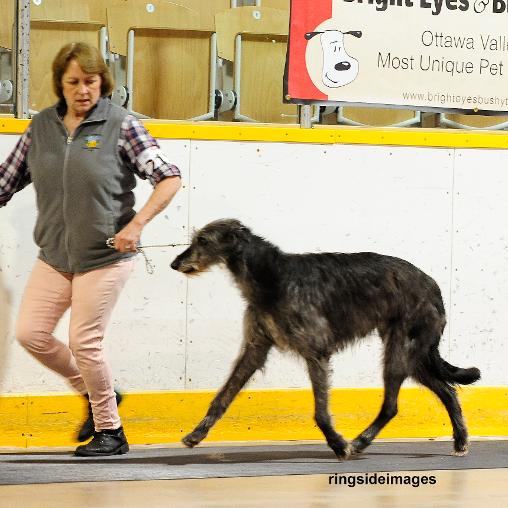 On Saturday October 6, 2018 at the UKC show in Napanee, Ontario, Scarlet wins best of breed then a Group first to go on to taking a Best in Show!!!! She was expertly handled by Desera Jaynes. Thanks to Judge Jennifer Landers