ISWS # 2017-584/05
UKC # A942,175
microchip: 956000005553078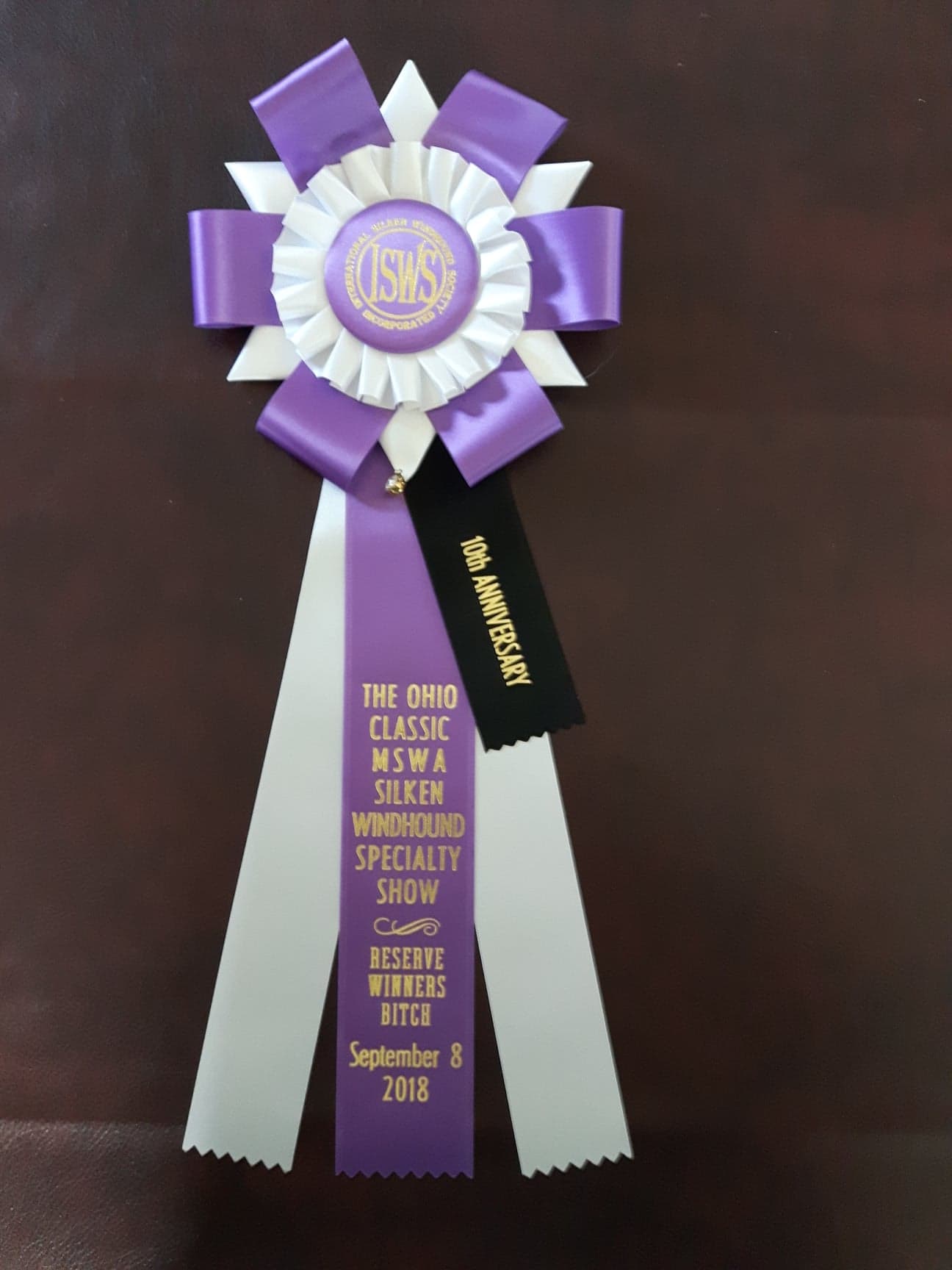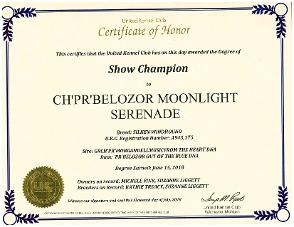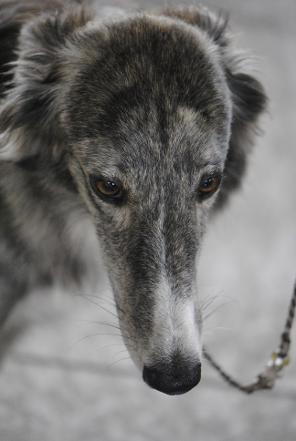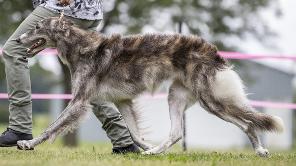 Selene had her puppies on
July 10, 2019
4 boys and 3 girls - all brindled
INTRODUCING/PRÉSENTONS
UKC CH. Belozor Moonlight Serenade

"SELENE"
Born January 6, 2017/Née le 06 janvier 2017.
Breeder(s)/Éleveurs:
Kathy Treacy & Suzanne Liggett
Owner/Propriétaire: Michèle Fink & Suzanne Liggett
Sire: Grch 'PR' Morgandell Music From the Heart
Dam: 'PR' Belozor Out of the Blue
Secret Haven's results at the 2019 Silkenfest. I have to say that now that I have absorbed it all, I am quite proud of the outcome.
Saturday June 8, 2019 at the Sawmill Creek Resort in Huron, Ohio.
1st place in the 12 to 18 month class goes to Secret Haven's Onyx of WNS, Breeders, Michèle Fink & Mary Childs;
2nd place in puppy 9 to 12 month goes to Secret Haven's Immortal Soul, Breeders are Michèle Fink & Mary Childs;
2nd place Bred by Exhibitor went to Secret Haven's Diamond Extract, bred by Michèle Fink & Mary Childs;
2nd place in Open male went to Windnsatin Clouded Leopard, bred by Melissa Pearce, Mary Childs, Rebecca Pearce & Susan Vandewater;
2nd place in American Bred female went to Belozor Star Light Star Bright, bred by Suzanne Liggett & Doug Koger;
4th place in Open female went to Belozor Moonlight Serenade, bred by Kathy Tracey & Suzanne Liggett, and co-owned with Suzanne Liggett;
Best stud dog went to Ch. Windnsatin Diamond at Midnite, bred by Mary Child's.
The judge was Cyndi Gredys.
This was my first time attending Silkenfest and I had a very enjoyable time. Thank you to all who have worked so hard to put this event together.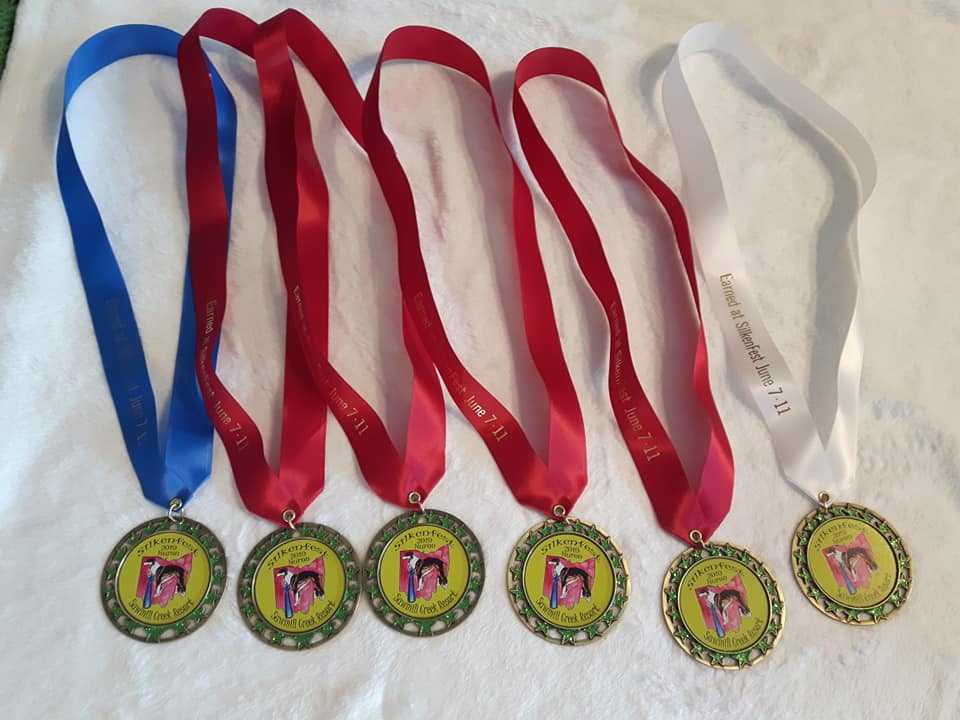 The photo is taken by Emily Buerger at the 2018 Ohio Classic held in Oberlin, Ohio last September 7 & 8, 2018. Our girl, Selene wins reserve winner's bicth under judge Janet Littell Adam. She is presented here by her breeder-co-owner
Suzanne Liggett
. The event was an International Silken windhound (ISWS) specialty.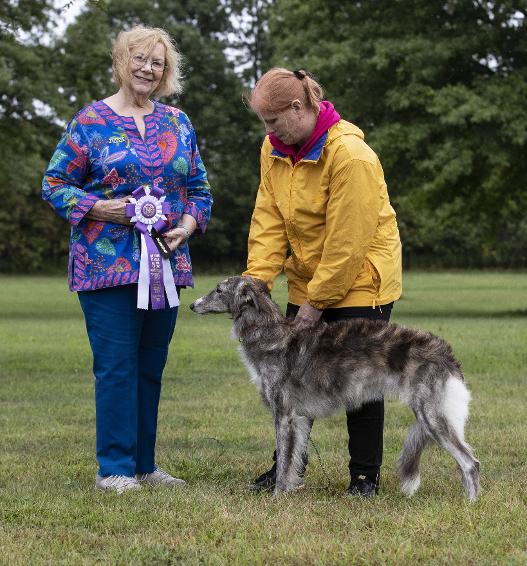 Selene is just shy of 15 months and weighs 40 lbs and is 22 inches at the withers.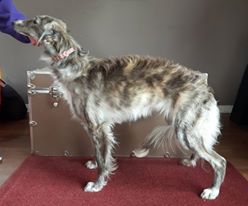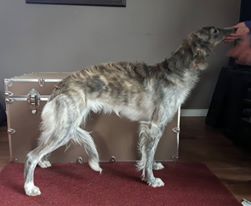 Selene was expertly handled by a wonderful junior handler Desara Jaynes during the UKC show in Napanee, Ontario held by the Maple Leasf Kennel Club.
Selene wins Best of Breed and group 3rd on October 7th under judge Debra Florek and Best of Breed and Group 2nd on Octboer 8th under judge Laurie Soutar.
photo taken by Dianna Jaynes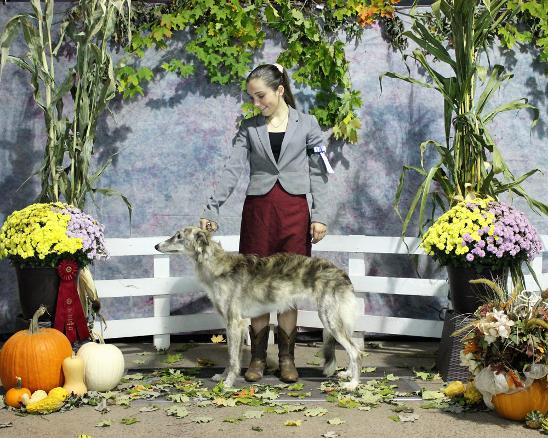 Selene being shown by her co-owner at the 2017 Ohio Classic, International Silken Windhound Society Specialty.
Photographer:
Emily Buerger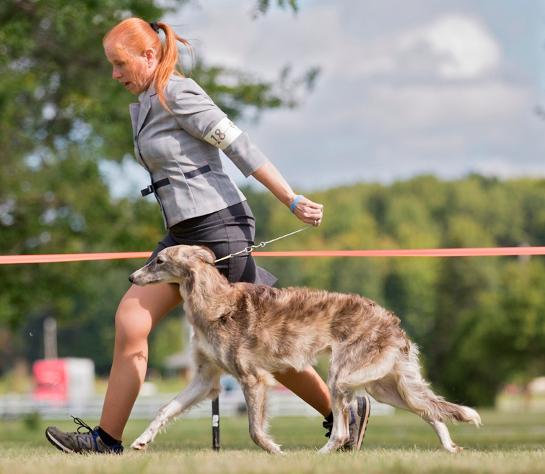 Ohio Classic 2017 - an International Silken Windhound Society sanctioned event.
Miss Selene at 8 months old
Photo taken by Shelby Stegal