Introducing/Introduction: Ch. NuPoil's Phoebe Comes A Runnin
Born/née: September 13 september, 2009
Breeder/éleveur: Nancy Goosney
Owner/Propiétaire: Michèle Fink
Living With and Loved by/Habite avec et est aimer par: Michèle Fink
Sire: Roc N Win the Jig is UP
DAM: XO's Midnight Masquerage (USA)
Primary Lens Luxation (PLL)- Carrier
Progressive Retinal Atrophy (Groupe D) (PDE6A) - Clear
Progressive Retinal Atrophy - Progressive Rod-cone degeneration (PRCD) - Clear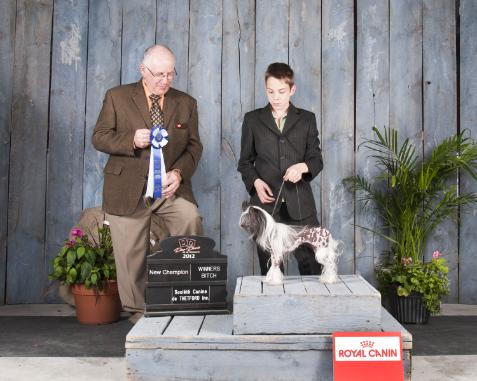 Phoebe was able to finish her championship at the Société Canine de Thedford Mine show with her handler Casey Goosney Gareau.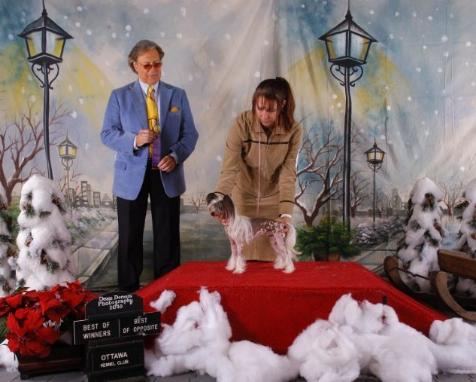 Phoebe get Best of Winners and Best of Opposite sex at the 2010 Ottawa Kennel Club under judge Enrique Filippini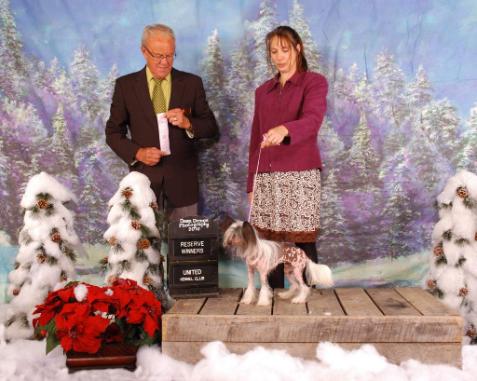 Phoebe gets reserve winner in Montreal at the UKC show. Nice start....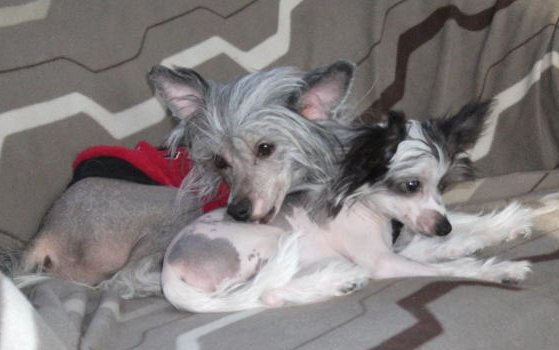 Phoebe is full of fun and spunk! Fearless she plays with the giants who learn to be gentle with her.